PRE-EVENT | Sunday 27 February
DAY ONE | Monday 28 February
Plenary Keynote – Saul Eslake
As the ANZ's chief 'number-cruncher' for nearly 14 years and with over 25 years as an economist in the Australian financial markets, Saul Eslake has a knack for explaining economics in terms mere mortals can understand.
Saul will provide an economic overview and provide a forecast of the future trends impacting industry.
KEYNOTE | Inland Rail
Rebecca Pickering, Interim Chief Executive, Inland Rail
KEYNOTE | Cross River Rail
Graeme Newton, Chief Executive Officer, Cross River Rail Delivery Authority
KEYNOTE | Innovating rail freight supply chains
Andrew Harding, Managing Director & Chief Executive Officer, Aurizon
INDUSTRY PANEL | What can rail learn from the aviation industry?
Facilitator: Caroline Wilkie, Chief Executive Officer, Australasian Railway Association (ARA)
Suzanne Holden, Chief Customer Officer & Deputy Chief Executive, Sydney Trains
Rob Sharp, Secretary, Transport for NSW
Stay tuned – more panellists to follow
Afternoon concurrent streams
DAY TWO | Tuesday 1 March
KEYNOTE | Queensland Rail Strategic Plan
Nick Easy, Chief Executive Officer, Queensland Rail
VIC: Rail Projects Victoria
Evan Tattersall, Chief Executive Officer, Rail Projects Victoria
VIC: Suburban Rail Loop
Frankie Carroll, Chief Executive Officer, Suburban Rail Loop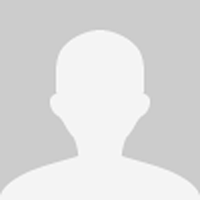 KEYNOTE | The national infrastructure challenge
Romilly Madew AO, Chief Executive Officer, Infrastructure Australia
INDUSTRY PANEL | The need to change procurement in major infrastructure
Facilitator: Natalie Currey, General Manager Supply Chain, Australasian Railway Association (ARA)
Michael Kilgariff, Chief Executive Officer, Roads Australia
Jon Davies, Chief Executive Officer, Australian Constructors Association
Nicola Grayson, Chief Executive Officer, Consult Australia
Romilly Madew AO, Chief Executive Officer, Infrastructure Australia
Afternoon concurrent streams
Claire Hooper, MC – RTAA Yellow Dinner
Highly anticipated every second year, the RTAA Yellow Dinner is a unique social gathering and we're delighted to have Claire Hooper accept the challenge of captivating the audience during the industry's largest talkfest. Claire has been a regular on your screens and she will bring her engaging and wonderfully inventive skills to the RTAA Yellow Dinner stage.
DAY THREE | Wednesday 2 March
INTERNATIONAL KEYNOTE | Transport superstar: How rail can pivot to drive Covid-19 recovery and a transition to net zero
Isabel Dedring, Global Transport Leader, Arup
PLENARY KEYNOTES
Kitty Chiller AM
Winner of the 2020 International Olympic Committee Women in Sport Award for Oceania, Kitty Chiller AM became Australia's first ever female Chef de Mission for Australia at the 2016 Summer Olympics held in Rio de Janeiro, Brazil. Since retiring after spending almost two decades at the top of her sport, Kitty has reinvigorated the culture of Australia's Olympic Team with authenticity, strength and an enormous personal drive. She joins us to share her insights and important take-home messages about leadership, diversity, change management and delivering cultural change.
KEYNOTE | Delivering innovative and sustainable solutions to the Australasian rail market
Mark Coxon, Managing Director, Alstom
INDUSTRY PANEL | How we do meaningfully tackle diversity in the rail sector?
Facilitator: Jane Gillespie, Rail Team Lead, Victoria, Arup
Steve Butcher, Executive General Manager – Rail, John Holland Group
Caroline Wilkie, Chief Executive Officer, Australasian Railway Association (ARA)
Joanne Wust, Chief Executive Officer, 4Tel
Claire Pierce, Vice President, Sales, Australia and New Zealand, Wabtec Corporation
Julie Mitchell, Deputy Director General, Policy, Planning and Investment, Department of Transport and Main Roads, Queensland
YOUNG RAIL PROFESSIONALS PITCHING COMPETITION
Facilitator: Owen Plagens, Co-Founder, Future Maintenance Technologies, 2018 Pitching Competition Winner
ARA Young Leaders Advisory Board (Y-LAB) Judges:
Melanie Bowden, Area Manager – Systems Connect, CPB Contractors
Liam O'Shannessy, General Manager Commercial – Victoria, Downer
Tahni Littlejohn, Director, Light Rail Operations and Performance, Transport Canberra and City Services
Athi Selladurai, Railway Engineer, Arup
Pitch: "Solar Powered Micro-mobility solutions at Railway Stations"
Melissa Bong, Engineer, WSP
Pitch: "ALL ABOARD, THE REWARDS EXPRESS: A Loyalty program for the railway"
Jaya Negi, Graduate Rail Engineer, Arup
Pitch: "COchoo – An App to revolutionise how we see rail"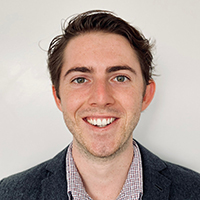 Benjamin Voss, Graduate Engineer, SYSTRA Scott Lister
Pitch: "Rail as the Green Solution"
INDUSTRY PANEL | Re-engaging customers in a post-COVID environment
Facilitator: Yvette Mihelic, Director Customer Experience, John Holland Group
Magda Robertson, General Manager, Torrens Connect
Raphaelle Guerineau, Chief Executive Officer, Siemens Mobility Australia and New Zealand
Tilly Loughborough, Customer General Manager, Metro Trains Melbourne
Peter Lensink, Managing Director, Transdev Auckland
SUSTAINABILITY PANEL | How will rail shape our sustainable future?
Rail will have a crucial role to play in the path to net zero to support the sustainable development of our communities. Hear from our expert panel about the benefits the industry is already delivering, and where we can do more to support sustainable outcomes in the future.
Facilitator: Joeley Pettit, Director Corporate Affairs & Corporate Services, Australasian Railway Association (ARA)
Michael Miller, Managing Director, Hitachi Rail
Dr Stuart Hillmansen, Reader in Railway Traction Systems (HydroFLEX), Birmingham Centre for Railway Research and Education (BCRRE)
Stay tuned – more panellists to follow
Orange Sky Australia
Orange Sky Australia is the world's first free mobile laundry service for people experiencing homelessness – an idea founded in a Brisbane garage by two 20-year-old mates, Nic Marchesi OAM and Lucas Patchett OAM. In late 2014, the boys installed a couple of washing machines and dryers in the back of their old van and visited parks around Brisbane to wash and dry clothes for free. What started as an idea to improve hygiene standards and restore dignity to people doing it tough has evolved into something much bigger and more powerful. Nick and Lucas join us to share their journey on creating a safe, welcoming, and supportive environment for people who are too often ignored or feel disconnected from the community.
Venue: Great Hall, BCEC
Shane Jacobson, MC – Gala Dinner
One of Australia's most loved, award-winning actors, presenters and entertainers, Shane Jacobson, will host the Gala Dinner, the perfect ending to a week of networking, deal making and strategic planning. Shane will share funny and memorable stories from his extraordinary life at the Gala Dinner which will also celebrate the winner of the AusRAIL Pitching Competition.