The Innovation Hub returns to Sydney in 2022 to keep you up to date with new trends and innovations.
Located within the Exhibition (Hall 1), the Innovation Hub will be the host area for the Innovation Seminar Series and sponsored seminars.
The Hub will feature live presentations from invited technical papers and market updates from industry specialists, together with sponsored updates from suppliers and manufacturers. One of the most visited areas with the AusRAIL PLUS 2019 exhibition, the Hub will again be a destination for all attendees, including conference delegates, exhibition visitors and stand staff to enjoy interesting and innovative topics for free.
Topics over the three days include:
Improvement in railway sleeper using recycled plastic material: A review
Integrated assurance in large infrastructure projects using IBM CLM
Operational readiness – A case study in rail, what could rail projects could learn from other industries
Using connected driving advice systems to manage peak electricity demand for a fleet of high-speed trains
Engineering system digitisation
Management of safety artefacts (Project Hazard Log) with IBM CLM
A modern approach to modern rail projects
HF use of IBM tools
Hybrid approach for roadworthiness acceptance of rail vehicles through wheel-rail tribomachine experiments and rollingstock simulation studies
Opportunities are still available to present a sponsored update promoting the advances and benefits of your products and services.
Innovation Hub and Remaining Speaking Opportunities for AusRAIL PLUS
To discuss how to secure your Sponsored Seminar within the Innovation Hub, please contact:
Sarah Ingram
Sponsorship & Exhibition Sales Manager
t: +61 (0) 406 530 043
e: sarah.ingram@informa.com
8:00am – 7:30pm
All day exhibition for delegates and exhibitors
10:00am – 5:00pm
All day exhibition for visitors
10.25am
Welcome Address
Julian Small & Jason Walmsley, Jacobs
10.30am
Shaping the future of rail asset management with digital innovation
Stephen Yule & Sam Griffiths, Jacobs
11.05am
Alstom
Stay tuned for more details
11.40am
HF use of IBM tools
Daniel Simmons, Principal Consultant, Human Factors, Acmena Group
Keryn Pauley, Senior Consultant, Human Factors, Acmena Group
12.15pm
Cameron Collie, Dassault Systemes
Stay tuned for more details
12.50pm
Network Rail Consulting
1.25pm
A modern approach to modern rail projects
Thomas Kerr, SA Program Lead – Transport & Infrastructure, Shoal Group
2.00pm
Department of Jobs, Tourism, Science and Innovation
Stay tuned for more details
2.35pm
Thales
Stay tuned for more details
3.10pm
Savita De Souza, Principal Safety Assurance Engineer, Calibre
Stay tuned for more details
3.45pm
Henri Pottier, Vice President Asia Pacific, RATP Dev
Stay tuned for more details
4.20pm
Engineering system digitization
Daniel Harrison, Project Manager, Agonis Group
5.00pm
Exhibition closes for visitors
5.30 -7.30pm
Exhibition Networking Drinks
8:00am – 5:30pm
All day exhibition for delegates and exhibitors
10:00am – 5:00pm
All day exhibition for visitors
10.25am
Welcome Address
Narelle Rogers, Jacobs
10.30am
Innovative ways to collaborate globally and deliver major projects – a case study of High Speed Rail
Alana Newbrook, CEO, Systra ANZ
11.05am
Behind Closed Doors – Rail
Leann Webb, Founder and Managing Director, Aurora Marketing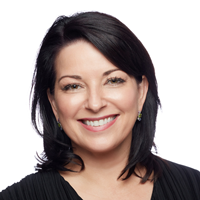 11.40am
Management of safety artefacts (Project Hazard Log) with IBM CLM
Acmena
12.15pm
Management of Safety Artefacts (Project Hazard Log) with IBM CLM
Nokia
Stay tuned for more details
12.50pm
Automated station design and parameter based modelling
Zach Zheng, Jacobs
1.25pm
Network Rail Consulting
Stay tuned for more details
2.00pm
Egis
Stay tuned for more details
2.35pm
Hybrid approach for roadworthiness acceptance of rail vehicles through wheel-rail tribomachine experiments and rollingstock simulation studies
Prof Maksym Spiryagin, Deputy Director, Centre for Railway Engineering, CQU University
Esteban Bernal, Research Officer, Centre for Railway Engineering, CQU University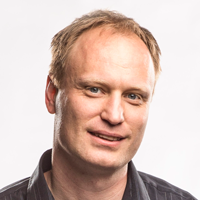 3.10pm
Using connected driving advice systems to manage peak electricity demand for a fleet of high-speed trains
Peter Pudney, Associate Research Professor, University of South Australia
Peng Zhou, Research Fellow, University of South Australia
3.45pm
Operational readiness – A case study in rail, what could rail projects could learn from other industries
Rebecca Wright, Senior Project Manager, Arup
4.20pm
Revolutionising trackwork productivity with low carbon and zero emissions plant equipment – the McCulloch Way
Stay tuned for more details
5.00pm
Exhibition closes for visitors
5.30pm
Exhibition closes for all
8:00am – 3:00pm
All day exhibition for delegates and exhibitors
10:00am – 3:00pm
All day exhibition for visitors
10.15am
Welcome Address
Tanya Elliott, Jacobs
10.20am
From strategic planning to planning consent: Leveraging rail investment to drive change and innovation in the future city
Emily King & David Jones, Jacobs
10.55am
Vossloh Rail Services
Stay tuned for more details
11.30am
Improvement in railway sleeper using recycled plastic material: A review
Eaysir Arafat, Postgraduate Researcher, Queensland University of Technology (QUT)
Faris Imam, Graduate Civil Engineer, University of Technology Sydney (UTS)
12.05pm
Integrated assurance in large infrastructure projects using IBM CLM
Daniel Munoz, Systems Engineering, Acmena Group
Andy Gabler, Systems Assurance, Acmena Group
12.40pm
Available to sponsor
1.15pm
Available to sponsor
1.55pm
Available to sponsor
2.25pm
Available to sponsor
3.00pm
Exhibition closes for all