AusRAIL PLUS – Exhibition Information
28 February – 2 March 2022 | ICC, Sydney
AusRAIL PLUS will bring together key industry representatives to connect, explore opportunities and challenge norms at such an exciting time when so many transformational rail projects are being planned or actively constructed in Australia. What a welcome change to the previous two years of virtual meetings and events!
Rebecca Pickering, Inland Rail Chief Executive – Interim, Australian Rail Track Corporation
AusRAIL PLUS is one of the best knowledge sharing and networking events that everyone in the rail industry must attend.
Nick Easy, Chief Executive Officer, Queensland Rail
I am really looking forward to attending AusRAIL PLUS to see all of our business partners and colleagues in person. This catch up is well overdue!
Raymond O'Flaherty, Chief Executive Officer, Metro Trains Melbourne
I'm looking forward to AusRAIL because, as the last two years have demonstrated, face to face connection with one another is so important, and we've really missed those opportunities to come together to collaborate, share ideas and challenge the status quo. The Port of Melbourne is growing its rail capability as we speak, and we are excited to play an important part in promoting the benefits of a fully integrated freight rail network. AusRAIL is a terrific opportunity to learn, connect and network.
Caryn Anderson, Executive General Manager Port Growth and Planning, Port of Melbourne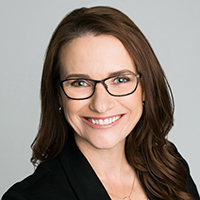 I am really looking forward to attending AusRAIL to see everyone in the rail community. With record breaking investment in rail across Australia, this is the time to catch up with the latest progress in the "Golden Age of Rail".
Howard Collins OBE, Chief Operations Officer, Transport for NSW
Ausrail PLUS is going to be our first chance in nearly two years to reconnect with many colleagues and customers face to face, I am very excited both from a professional and personal perspective. From the business side we've got some new products we are keen to show off and it gives us the time to have in depth discussions with customers which is generally not so easy to do over Zoom. From a personal perspective I'm looking forward to swapping some war stories and of course a bit of industry gossip over a couple of drinks. Can't wait!
Michael McLellan, Managing Director, Knorr-Bremse Australia
This will be the first time in almost two years the industry has been able to network and be collaborative with each other, working towards new innovations and future planning of our industry.
AusRail PLUS will be a catalyst and trigger for the industry to start networking and looking at the future in a new world. The event will give us a chance to be proactive rather than be stuck in survival mode. We can reset and move forward.
Over the past 18 months, the industry has moved and grown significantly. We have adapted to flexible working and proven that we can keep momentum going whilst changing the way we work and also move the industry forward in a virtual world. AusRail PLUS will also give us the chance to celebrate our accomplishments and the individuals who have achieved great things through a tough time.
Steve Butcher, Executive General Manager, Rail – John Holland
AusRAIL PLUS has been firmly established as THE major rail sector 'business event' for Australasia and the largest combined rail sector conference and exhibition within the Southern Hemisphere dating back to 2003!
AusRAIL Plus is the largest rail rail industry event in the southern hemisphere. Hosted by the Australasian Railway Association and organised by Informa Connect, the event, brings together all facets of the rail industry under the one roof over three days, incorporating an expansive conference program combined with an extensive trade exhibition. AusRAIL is also supported by: Institute of Railway Signal Engineers (IRSE), Railway Technical Society Australasia (RTSA), Rail Track Association Australia (RTAA) and and the Permanent Way Institute (PWI) NSW and promoted globally.
Join us in 2022 in Sydney on the 28 February – 2 March!
AusRAIL PLUS in Sydney is gearing up to be the largest combined rail conference and exhibition for the region on the 2022 calendar. We're delighted that from 1 November 2021, international participants can now participate with the removal of International boarder restrictions and quarantine processes if flying directly into Sydney, New South Wales.
Should your company be represented as a Sponsor and/or Exhibitor?
As the rail industry flourishes during this period of increased rail projects (as part of the federal and state governments economy boosting measures), it is more important than ever that manufacturers, suppliers and service providers continue to build new and long-term relationships with their clients. With the Exhibition space for AusRAIL PLUS 2021 being so well advanced in sales, it's time to be proactive, rather than reactive and book your exhibition while space remains. Sponsorship opportunities will be launched in February/March 2021!
Contact Sarah Ingram – Sponsorship & Exhibition Sales Manager
sarah.ingram@informa.com
MBL: +61 (0) 406 530 043
See who's already booked to attend AusRAIL PLUS in Sydney
| | | |
| --- | --- | --- |
| 4Tel | Fugro | Quarterbac |
| Aarvee Associates | Future Maintenance Technologies | Queensland Rail |
| ABB | Gemco Rail | R2P Asia Pacific |
| Abergeldie Complex Infrastructure | George's Loader Hire | Radlink Communications |
| ACCC | GS1 Australia | Rail Control Systems (RCS) |
| Acmena Group | Handling Specialty | Rail Express |
| Acoustic Studio | Harrybilt Engineering | Rail Industry Safety and Standards Board (RISSB) |
| Agonics | Harsco Rail | Rail Maintenance Services (RMS) |
| Air Rail | Hitachi Rail | Rail Operations & Safety Consulting |
| Aldridge ITS | HMA Materials Handling | Rail Projects Victoria |
| Aldridge Railway Signals | Holland LP | Rail System Alliance – Metro Tunnel |
| Aldridge Signal Infrastructure | Huber+Suhner | Rail Track Association Australia (RTAA) |
| Alstom | Humes Concrete | Railtrain |
| ALVI Technologies | Ikon Lifting | Railway Digest |
| Amsted Rail | Imperial Oil & Chemical | Railway Equipment Company |
| Andromeda Engineering | Imtram | Railway Technical Society Of Australasia (RTSA) |
| Anric Developments | Infrastructure Australia | Rhomberg Rail Australia |
| APC Technology | Infrastructure Magazine | RM Consultants |
| Arc Infrastructure | Infrastructure Nation | Roads Australia |
| Aries Rail | Inland Rail | Ross Equipment |
| ARTC | Inndes | Roxtec Australia |
| Arup | Institute Of Railway Signal Engineers (IRSE) | RPC Technologies |
| Ashley Services Group | InterFinancial Corporate Finance | RPS AAP Consulting |
| Assa Abloy | Intertech Engineering | Sam Technology Engineers |
| Assignar | IPD Group | Schumacher Europe SPRL |
| Atlas Rail | Jacobs | Selectrail |
| Aurecon | JMDR (JMD Railtech) | SGS |
| Aurizon | John Holland | Shoal Group |
| Aurora Marketing | Keltbray International | Siemens Mobility |
| Austrak | Kennards Hire | Sigra Rollingstock Components |
| Australasian Railway Association (ARA) | Keolis Downer | SKF |
| Australian Constructors Association | Key Source Rail | SNC-Lavalin Atkins |
| Australian Rail Technology (ART) | KH1 | SPEL Stormwater |
| Autech Rail | Knorr-Bremse Australia | Speno Rail Maintenance |
| Awex – Wallonia Export – Investment Agency | Konten Networks | Stantec |
| Bambach Wires & Cables | Kyosan Electric Manufacturing Co. | State Government Victoria |
| Besix Watpac | Laing O'Rourke | Statewide Bearings |
| Bexon Crane Rail | Lankhorst Engineered Products | Steelrod |
| Birmingham Centre for Railway Research and Education (BCRRE) | Leaf | Strailastic |
| Blue Arcadia | Liberty | Suburban Rail Loop |
| Bradken | Liebherr Australia | Sunlec |
| CAF | Linmag Australia | Swietelsky Rail |
| Calibre | Logan City Council – Logan Water | Sydney Trains |
| Cat5Rail | Loram | Synergies Economic Consulting |
| Ce+T Power | LPA Group | SYSTRA Scott Lister |
| Cembre | Luminator Technology | TAA – Training Ahead Australia |
| Central Japan Railway Company | Mackay Rail | TBH International |
| Central Queensland University | Manco Engineering | Te Connectivity |
| Cert Training | Marand | Telemattica |
| Chartered Institution Of Railway Operators | Martinus Rail | Thales |
| CHK Power Quality | Mason Grogan | The Instruction Company |
| CIMIC | McConnell Dowell | Thermit Australia |
| Circuitlink | Melvelle Equipment | Thermo King |
| Cold Forge | Metro Trains Australia | TIC Rail |
| Coleman Rail | Metro Trains Melbourne | Tm Stagetec Systems |
| Commtel Network Solutions | Momentum Rail | Torrens Connect |
| Comsteel | Monash Institute Of Railway Technology | Track Safety Australia |
| Concept Engineering | Monitor Lifts | Trackmobile |
| Consult Australia | Morello | Tracksafe Foundation |
| Cordel | Morgan Advanced Materials | Training Ahead Australia |
| CPB Contractors | Moxa | Trakblaze Pty Ltd |
| Cross River Rail Delivery Authority | MRD Rail Technologies | Transdev Auckland |
| CRRC Times Electric Australia | Multitel | Transdev Australasia |
| Damm Cellular Systems | MV Technology Solutions | Transport Canberra & City Services |
| Danobat | National Automotive Equipment Services (NAES) | Transport for NSW |
| Dassault Systemes Australia | National Safety Products | Trapeze Group |
| Delkor Rail | National Transport Commission | Treadwell Group |
| Department of Jobs, Tourism, Science and Innovation, WA | Network Rail Consulting | Trelleborg |
| Department of Transport and Main Roads, QLD | New Era Group | Trovon Australia |
| Department of Transport, Victoria | NIBF | TTM Rail |
| Dept of Infrastructure & Transport, SA | NKT Elcowire | UGL |
| DITRDC, Australian Government | Nokia | Unipart Group Australia |
| Downer | Noske-Kaeser Rail & Vehicle | Unique Rail |
| Duagon Australia | Novaris | V/Line |
| Duraveg – Pgg Wrightson Turf | Office of the National Rail Safety Regulator (ONRSR) | Ventia |
| edilon)(sedra | Oilquick | Voestalpine Railway Systems Australia |
| Egis | Oleo International | Voith |
| Emmanuel | Omada Rail Systems | Vossloh Rail Services |
| Engenco Workforce Solutions | Orbiz | Wabtec Corporation |
| ENSCO Rail Australia | Pacific National | Wallonia Export-Investment Agency |
| Ergonomie Australia | Palazzi Rail | Westermo |
| ETS Infrastructure Management | Perfect | White Industries |
| Finlease | Permanent Way Institution NSW (PWI NSW) | Whiting |
| First Class & Control | Plasser Australia | Wired Overhead Solutions |
| Flexicon Australia | Powerrail Australia | WSP Australia |
| Fortress Resistors | Progress Rail | Yarra Trams |
| Frauscher Sensor Technology | Public Transport Authority WA | Zephir |
| Freightquip | QPE Fabrication | |
| Frequentis | Qtectic | |
AusRAIL PLUS Breakdown

Supplier / Manufacturing: 26%
Project Services: 22%
Construction: 18%
Passenger: 14%
Freight :10%
Track Owner: 7%
Other: 3%
AusRAIL PLUS Audience Profile

C-Level/MD: 12%
GM/Director: 29%
Head of Engineering/Technical: 22%
Production/Project/Operations Manager: 19%
Business Development/Marketing/Account Manager: 14%
Consultant/Analyst/Advisor: 4%
AusRAIL PLUS 2019 Highlights
Here's what our exhibitors had to say about their AusRAIL PLUS 2019 experience:
"AusRAIL is known in the industry as the premier event for rail. There are hundreds of people attending the event, therefore = potentially hundreds of opportunities generated."
"AusRAIL give us a platform to meet with potential supplier and introduce our brand to potential clients."
"We had the right people coming to our stand with lots of good meetings with customers."
"AusRAIL lets us obtain good leads and new opportunities for our business with a large turnout of key decision makers."
"AusRAIL is essential to our business development and company market profile. We find that AusRAIL helps us to develop our rail systems much better than most other promotion types."
"We generated many leads exhibiting at AusRAIL. It is also a great opportunity to catch up with existing customers and suppliers."