YOUNG RAIL PROFESSIONALS PITCHING COMPETITION
We would like to thank everyone who submitted their innovative ideas for the AusRAIL PLUS Pitching Competition.
The inspiring ideas are a great testament to the industry's emerging talent! Given the record number of entries, we wanted to celebrate all who made it into this year's Top 10. The finalists were selected from this esteemed group.
CONGRATULATIONS TO OUR TOP 10

Athi Selladurai
Railway Engineer, Arup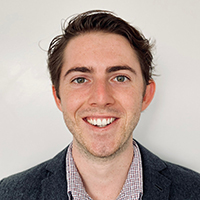 Benjamin Voss
Graduate Engineer, SYSTRA Scott Lister

Brenton Secomb
Senior Geotechnical Engineer, GHD

Bryan Law
Graduate Rail Engineer, WSP

Danny Lee
Civil Engineer – Rail, GHD

Jaya Negi
Graduate Rail Engineer, Arup

Jonathan Pavilupillai
Electrical Engineer – HV/Traction Power, Arup

Kiernan Tait
Graduate Signalling Engineer, Queensland Rail

Liam Hackett-Hansson
Engineering Student, Monash Institute of Railway Technology

Melissa Bong
Engineer, WSP
CONGRATULATIONS TO OUR FINALISTS
Athi Selladurai, Railway Engineer, Arup
Pitch: "Solar Powered Micro-mobility solutions at Railway Stations"
Melissa Bong, Engineer, WSP
Pitch: "ALL ABOARD, THE REWARDS EXPRESS: A Loyalty program for the railway"
Jaya Negi, Graduate Rail Engineer, Arup
Pitch: "COchoo – An App to revolutionise how we see rail"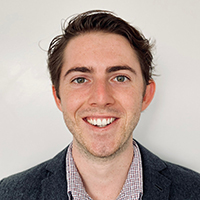 Benjamin Voss, Graduate Engineer, SYSTRA Scott Lister
Pitch: "Rail as the Green Solution"
The AusRAIL PLUS Pitching Competition will take place on Wednesday 2 March. Together with our industry judges, the audience will vote on the winner who will be announced at the Gala Dinner.