AusRAIL PLUS will now take place at the International Convention Centre in Sydney from 28 February to 2 March 2022.
Current Queensland border restrictions, and the ongoing uncertainty about when they will be lifted, has resulted in the need to seek new arrangements for this year's event.
With NSW's roadmap out of lockdown confirming the state will be open for business in the new year, we are looking forward to welcoming the industry to AusRAIL PLUS in Sydney for what is sure to be a fantastic three days.
After so much time spent apart, we expect AusRAIL PLUS will be better than ever, giving you the chance to network, share information and take advantage of our outstanding program.
Join us in the new year as we bring all the best of AusRAIL PLUS to Sydney.
AusRAIL PLUS will bring together key industry representatives to connect, explore opportunities and challenge norms at such an exciting time when so many transformational rail projects are being planned or actively constructed in Australia. What a welcome change to the previous two years of virtual meetings and events!
Rebecca Pickering, Inland Rail Chief Executive – Interim, Australian Rail Track Corporation
AusRAIL PLUS is one of the best knowledge sharing and networking events that everyone in the rail industry must attend.
Nick Easy, Chief Executive Officer, Queensland Rail
I am really looking forward to attending AusRAIL PLUS to see all of our business partners and colleagues in person. This catch up is well overdue!
Raymond O'Flaherty, Chief Executive Officer, Metro Trains Melbourne
I'm looking forward to AusRAIL because, as the last two years have demonstrated, face to face connection with one another is so important, and we've really missed those opportunities to come together to collaborate, share ideas and challenge the status quo. The Port of Melbourne is growing its rail capability as we speak, and we are excited to play an important part in promoting the benefits of a fully integrated freight rail network. AusRAIL is a terrific opportunity to learn, connect and network.
Caryn Anderson, Executive General Manager Port Growth and Planning, Port of Melbourne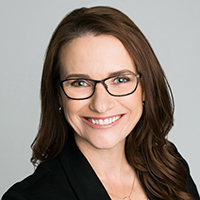 I am really looking forward to attending AusRAIL to see everyone in the rail community. With record breaking investment in rail across Australia, this is the time to catch up with the latest progress in the "Golden Age of Rail".
Howard Collins OBE, Chief Operations Officer, Transport for NSW
Ausrail PLUS is going to be our first chance in nearly two years to reconnect with many colleagues and customers face to face, I am very excited both from a professional and personal perspective. From the business side we've got some new products we are keen to show off and it gives us the time to have in depth discussions with customers which is generally not so easy to do over Zoom. From a personal perspective I'm looking forward to swapping some war stories and of course a bit of industry gossip over a couple of drinks. Can't wait!
Michael McLellan, Managing Director, Knorr-Bremse Australia
This will be the first time in almost two years the industry has been able to network and be collaborative with each other, working towards new innovations and future planning of our industry.
AusRail PLUS will be a catalyst and trigger for the industry to start networking and looking at the future in a new world. The event will give us a chance to be proactive rather than be stuck in survival mode. We can reset and move forward.
Over the past 18 months, the industry has moved and grown significantly. We have adapted to flexible working and proven that we can keep momentum going whilst changing the way we work and also move the industry forward in a virtual world. AusRail PLUS will also give us the chance to celebrate our accomplishments and the individuals who have achieved great things through a tough time.
Steve Butcher, Executive General Manager, Rail – John Holland
This error message is only visible to WordPress admins
Error: No posts found.